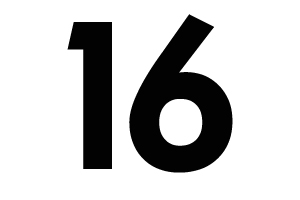 Realash is the eyelash conditioner that does extend and strengthen eyelashes. Some people claimed, that the cosmetic is even able to curl the little hair of our eyelids, however, not everyone is lucky enough to obtain this effect. After a month of Realash regular application, we should expect our eyelashes to, at least, double the length.
What is more, we should also loose way less lashes while, for example, performing eye makeup removal.
The great advantage of Realash eyelash conditioner is its manner of application. It is really fast and easy. First of all, the product is absorbed within a blink of the eye. Secondly, in order to apply the cosmetic, we have to take the brush provided and move it the way as if we were using an eyeliner. Actually, there is no need in putting Realash on lower eyelid, which definitely shortens the time devoted to the cosmetic application. Despite the producer claims that the eyelash conditioner is able to get onto lower eyelid on its own, we can have difficulties in noticing any condition improvement of lower eyelashes. Therefore, only upper eyelashes are stronger and extended. Thirdly, Realash is completely irritation-free.
Worth mentioning, Realash's package may resemble highly effective medicine. Probably, this may persuade us to pay for the product fairly high price. £40 for strengthening and lengthening of only upper eyelashes seems to be rather much.
Realash Ingredients (INCI): Aqua, Propanediol, Panthenol, Glycerin, Biotinoyl Tripeptide-1, Acorus Calamus Root Extract, Acrylates/C10-30 Alkyl Acrylate Crosspolymer, Calendula Officinalis Flower Extract, Dechloro Dihydroxy Difluoro Ethylcloprostenolamide (Ethyl Tafluprostamide), Disodium EDTA, Ethylhexylglycerin, Equisetum Arvense Leaf Extract, Hydrolyzed Silk, Linum Usitatissimum Seed Extract, Phenoxyethanol, Propylene Glycol, Serenoa Serrulata Fruit Extract, Sodium Hyaluronate, Sodium Hydroxide.
POSITIVES
Strengthens and lengthens eyelashes
Easy application
Fast absorption
Irritation-free
NEGATIVES
Upper eyelash application only
Lower eyelashes may not be affected by the eyelash conditioner at all
Price